Palestinian-Israeli Conflict
The Palestinian-Israeli Conflict is quickly approaching its one hundredth year. It is a conflict of both regional and international importance involving Israel, the Palestinians, Syria, Lebanon, Jordan, Egypt, Iraq, the United States, the nations of the Arabian Peninsula, and the European Union. Since Israel's independence in 1948, the Palestinian-Israeli conflict has involved Israel's Arab neighbors on six separate occasions: the 1948 Arab-Israeli War, the 1956 Suez Crisis, the 1967 Arab-Israeli War, the 1973 Arab-Israeli War, the 1975-1990 Lebanese Civil War, and 2006 Lebanon War. There have been additional conflicts directly between Israelis and Palestinians including the First Intifada (1987-1991), the Second Intifada (2000-2005), and escalations in Gaza in 2008, 2012, and 2014.
Churches for Middle East Peace (CMEP) believes working towards a just and lasting solution to the Palestinian-Israeli conflict would not only serve the cause of peace and justice in the Holy Land but also promote peace in the broader Middle East region in general.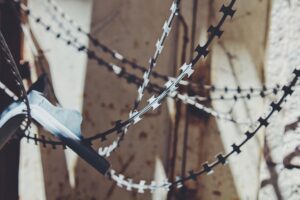 For Israelis, a peace agreement must include the following components: recognition of the right to exist from the broader Arab world, agreement on strategically defensible borders for Israel, the reestablishment of a vibrant Jewish community in the Old City of Jerusalem, and an end to the threats of suicide bombings and rocket attacks. For Palestinians, a negotiated settlement must address the status of displaced refugees, ensure access to Christian and Muslim Holy Sites in Jerusalem, bring about the evacuation of Israeli settlements in  East Jerusalem and the West Bank, provide for the dismantling of the separation barrier, and create a fully sovereign Palestinian state.
To address all of these concerns, CMEP pursues a just and durable resolution of the Israeli-Palestinian crisis in which Israelis and Palestinians realize the vision of a just peace, which illuminates human dignity and cultivates thriving relationships. CMEP would support a negotiated two-state solution to the Israeli-Palestinian conflict that includes an end to the violence, security for all peoples, an end to the Israeli occupation of Palestinian lands, the establishment of a viable and contiguous Palestinian state, and an agreement on Jerusalem that allows the city to be shared by the two peoples and three faiths. CMEP believes that working towards a just and lasting solution to the Palestinian-Israeli conflict would also promote peace in the broader Middle East by resolving grievances of those who exploit this conflict to serve their own ideological motives (see CMEP policy guidelines).
Learn More