Egypt has a rich history of religious diversity from the Jewish scholars of ancient Alexandria, to the pioneering Coptic Christian monks of the Middle Ages, to the Islamic legal experts at Cairo's al-Azhar University today. However, since the beginning of Arab Spring in 2011, Egypt's religious diversity has increasingly come under pressure.
Churches for Middle East Peace (CMEP) recognizes the religious importance of the Middle East to Jews, Christians, and Muslims; and works to protect religious freedom, as well as supporting measures to ensure the viability of the historic Christian community.
Egypt's historic relationship with both Israel and the Palestinians makes this nation a key player in the peace process. Under Egypt's first president, Gamal Abdel Nasser, Egypt became the leading voice in the call for Arab unity against Israel. However, after suffering multiple defeats in the Six Day War (1967) and 1973 War, Egypt has since led the way toward Arab recognition of Israel following the Camp David Accords in 1978. Under Egypt's current president, Abdul Fattah Said al-Sisi, Egypt looks to re-assume its role as regional peace broker after the tumult of the Arab Spring.
CMEP believes that working toward a just and lasting solution to the Palestinian-Israeli conflict would not only serve the cause of peace and justice in the Holy Land but also promote peace in the Middle East region in general, including Egypt.
However, Egypt's political future remains uncertain as its government faces the challenges of mounting violence in the Sinai Peninsula and attacks against the Coptic Christian community.
CMEP is very concerned about the rise of extremism that targets Christians and religious minorities in Egypt. CMEP is committed to the building of inclusive societies based on citizenship rights where persons of all religions can live together in harmony and peace.

Facts at a Glance
President: Abdul Fattah Said al-Sisi
Population: 97,041,072 (2017 est.)
Languages: Arabic 99.6%, other 0.4% (2017 est.)
Religions: Islam 90%, Christianity 10% (2017 est.)
Christian Community: 8.9 million (2017 est.) including Coptic Orthodox, Greek Orthodox, Maronite Catholic, Anglican, and Evangelical Christians
Refugee Population: 210,865 (2016)

Learn More
According to US Department of State, "The most significant human rights issues included arbitrary or unlawful killings by the government or its agents; major terrorist attacks; disappearances; torture; harsh or potentially life-threatening prison conditions; arbitrary arrest and detention; including the use of military courts to try civilians; political prisoners and detainees; unlawful interference in privacy; limits on freedom of expression, including criminal "defamation of religion" laws; restrictions on the press, internet, and academic freedom; and restrictions on freedoms of assembly and association, including government control over registration and financing of NGOs." Read More  
In 2016 the Egyptian Parliament passed a new law regulating non-governmental organizations in Egypt. With this law, the Washington Institute says, "The Egyptian state, in order to silence a handful of human rights groups it found meddlesome, has strangled thousands of groups shouldering the burdens the government could not handle. Ironically, this will cause the very social unrest which the war against the rights organizations was intended, according to the authorities, to guard against." Read More
Get a general overview of Christian minorities, country by country in the Middle East with the BBC"s guide to Christians in the Middle East. Read More
Learn about the theology, practices, and contributions that Egypt's Coptic Christians have made to Christianity. The Coptic Orthodox Church is Egypt's largest Christian community dating back to the time of St. Mark, according to tradition. Read More
When Arab Spring swept through Egypt in early 2011, Egypt's Christians took part in the demonstrations against President Mubarak's government. Written after the fall of Mubarak's government, this New York Times piece explores the hopes of Egypt's Copts amid Arab Spring and how those hopes were soon disappointed. Read More
The US Department of State publishes annual overviews of international religious freedom in each country around the world. In Egypt, the 2017 report finds, "Irrespective of religion, authorities also did not apply equal protection to all citizens and sometimes closed churches, in violation of the law, according to multiple sources. Courts charged citizens, including Muslim clerics, with 'denigration of religions.' Christians reported discrimination by authorities, especially in rural areas." Read More
"Though a legally protected minority, Christians face several challenges, including limits on the construction and maintenance of churches. Converts to Christianity are often harassed by the state and by private citizens, and Christians are subject to blasphemy charges. Christians in rural areas are especially vulnerable to criminal acts, and the state often fails to enforce relevant laws, allowing for perpetrators' impunity, preferring instead to convene 'customary reconciliation sessions' where Christians rarely receive justice. Christians are underrepresented in government institutions, particularly the security sector." Read More
Since the signing of the Camp David Accords in 1979, Egypt and Israel have maintained full diplomatic recognition, developed closer economic ties, and exchanged national security information. Both Egypt and Israel share a common interest in repressing political Islam in the Gaza Strip which borders both countries. Read More  
Since Arab Spring, Egypt has resumed its interest in the Palestinian-Israeli Conflict. "Egypt's relationship with Israel, in contrast, has become stronger under President Sisi. Egypt is considering an agreement by which Israel would supply up to 6.25 trillion cubic feet of natural gas to Egypt, a deal that would be far larger than Israel's previous contract with Jordan. Additionally, Israel and Egypt are rumored to have a military agreement in the Sinai Peninsula, by which Israel attacks terrorist groups in the area via drones and the Egyptian government takes responsibility so as to avoid the accusation that Israel is violating Egyptian airspace." Read More  
Since President Abdul Fatah Said al-Sisi came to power in 2014, Egypt imposed restrictions on its border crossing into the Gaza Strip. In this graph, Gisha, documents the number of permits issued by Egypt each month for Palestinians entering and leaving Gaza via the Rafah Crossing. Read More    
"Egypt has gas reserves of its own but also has very heavy demand for natural gas, for domestic use – and for export as liquefied natural gas. The multinationals operating in Egypt envision buying Israeli gas, liquefying it in Egyptian facilities and exporting the LNG to Europe." Read More
This timeline from Jerusalem Post tracks the deterioration of security in the Sinai Peninsula following Arab Spring. Since then Sinai has become a stronghold for an affiliate of the Islamic State of Iraq and the Levant. Many of the terrorist attacks in Sinai have been against Christian Egyptians. Read More   
The Tahrir Institute for Middle East Policy has analyzed the efforts that Egypt's government has taken to combat terrorism since 2013. "Our findings today indicate that, while the number of attacks reported each day have abated somewhat, Egypt is in a similar place as it was when the war on terror was declared. Those governing Egypt and its security bodies have failed to adapt tactics to evolving security threats; to develop a long-term, strategic counter-terror policy; or to carry out a holistic program to prevent radicalization that opens channels to peacefully express grievances, rather relying on collective punishment and politicized tactics. This approach leaves Egypt no closer to eradicating extremism, preventing future radicalization, or achieving long-term stability than at the start of the war on terror." Read More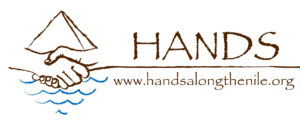 Hands Along the Nile does important work building relationships between Americans and Egyptians in order to raise the quality of life for the most under-served members of their society.
CMEP is very grateful for our partnerships. However, CMEP does not necessarily agree with all the positions of our partners and they do not speak on CMEP's behalf.