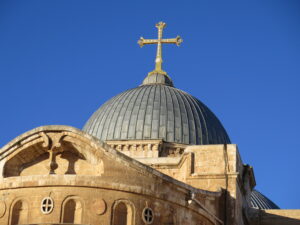 Prayer and advocacy concerning peacemaking in the Holy Land is born from our faith in Jesus Christ. As Christians from across the theological spectrum we share a common passion and call given to us by God; a call which lived, died and was resurrected for us in Jesus, and; a call which is continually strengthened and guided by the Holy Spirit.
To help us in this work of faith CMEP has created and gathered a variety of spiritual, and educational resources for individual and communal use to help engage your congregation in learning and reflection. Together, we hope to engage and act upon our Christian calling to be peacemakers.
CMEP's current resources include our Prayers for Peace (P4P) blog and seasonal devotions for Lent and Advent.
Lent & Advent
Lent 2020: Equal in God's Eyes
Lent 2019: Persistent Hope
Advent 2018: Take Courage: In the Midst of Injustice, Advocate for Peace (Download Devotional PDF)
Lent 2018: Pray for the Peace of Jerusalem
Advent 2017: Choose Hope
Lent 2017: Jesus Was No Stranger
Advent 2016: Light in Darkness