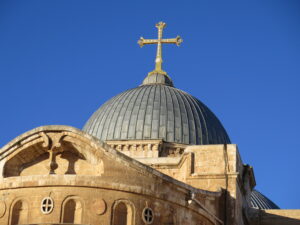 Prayer and advocacy concerning peacemaking in the Holy Land is born from our faith in Jesus Christ. As Christians from across the theological spectrum we share a common passion and call given to us by God; a call which lived, died and was resurrected for us in Jesus, and; a call which is continually strengthened and guided by the Holy Spirit.
To help us in this work of faith Churches for Middle East Peace (CMEP) has created and gathered a variety of spiritual, and educational resources for individual and communal use to help engage your congregation in learning and reflection. Together, we hope to engage and act upon our Christian calling to be peacemakers.
CMEP's current resources include our Prayers for Peace (P4P) blog and seasonal devotions for Lent and Advent.

---
This year, we were pleased to ask members of our staff to share reflections on the theme of "Hope Grows: Seeds planted, future promise" throughout the season of Lent. CMEP is very thankful for those writers who contribute Spiritual Resources. However, CMEP does not necessarily agree with all the positions of our writers, and they do not speak on CMEP's behalf.
– Your team at Churches for Middle East Peace (CMEP)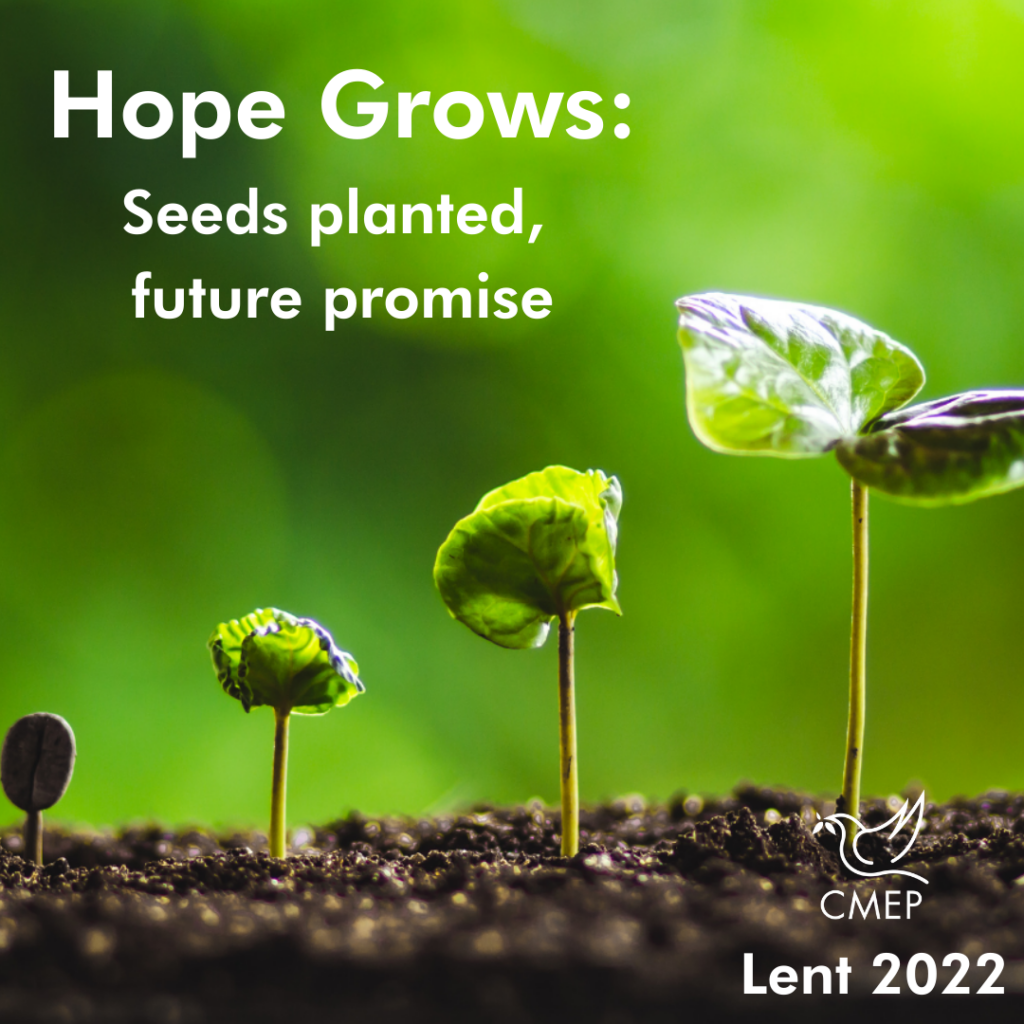 ---
Week of Prayer for Christian Unity 2022
Churches for Middle East Peace, the World Council of Churches, our board member organization the Franciscan Friars, and Christians around the world gathered online together for the Week of Prayer for Christian Unity. The theme for 2022 is "We Saw the Star in the East, and We Came To Worship Him." CMEP hosted a religious leader from the Middle East each day from January 18-21 for a time of prayer and reflection.
Join us as we pray together in hope of Christian Unity.
---
Previous Years' Lent and Advent Reflections