And Still We Rise
Transforming U.S. Policy Toward a Just Middle East
Washington, D.C. | June 17 – 19, 2018
Register   Speakers   Details   Schedule   Gallery
We invite you to join us for our 2018 annual Advocacy Summit in Washington, D.C. titled, And Still We Rise, inspired by the Maya Angelou poem. The Summit will highlight women peacemakers from the Middle East. Men and women are invited to hear from speakers who are all women!
Date:
Sunday, June 17 – Tuesday, June 19, 2018
The Summit will begin at 5 pm on Sunday and end by 6 pm on Tuesday.
Location:
Lutheran Church of the Reformation
212 East Capitol St NE
Washington, DC 20003
And Still We Rise seeks to elevate the voices, contributions, and leadership of women peacemakers. Despite the growing recognition of the need for programs that empower and equip women, and the fact that women make up the majority of students in Middle East universities, women's voices are still too often underrepresented.
The event will be a multi-faith gathering where men and women are invited to hear from women working towards peace in their communities. Speakers include Brenda Salter McNeil, Lara Friedman, Susan Hayward, Sahar Vardi, Mimi Haddad, Mae Elise Cannon, Shadia Qubti, and more.
Over three days, we will discuss current realities; learn about grassroots peace efforts happening in the Middle East; receive tools to effectively advocate on behalf of peace and security for Israelis, Palestinians, and all people in the Middle East; and meet with US Government representatives on Capitol Hill to advocate for peace in the Middle East.
Post-Summit Pilgrimage to Peace (P2P) Speaking Tours
After the Advocacy Summit, the Middle East delegates will share about their peacebuilding work on speaking tours around the United States (June 20 – 23, 2018). These speaking tours will follow the Pilgrimage to Peace model and represent a voice from CMEP and two or more voices from the Middle East region. We are still planning these post-Summit speaking tours and looking for willing churches or groups who would like to host an event. Please email info@cmep.org if you are interested and for more information.
Join the conversation! Follow us on Facebook and Twitter @ChurchesforMEP and use #WeRise2018.
Stay informed by signing up for CMEP's e-Bulletin and Event announcements.
Thank you to our And Still We Rise sponsors!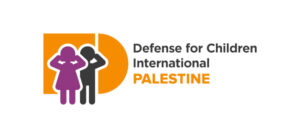 CMEP is very grateful for our sponsors. However, CMEP does not necessarily agree with all the positions of our sponsors, and they do not speak on CMEP's behalf.