And Still We Rise | Speakers 
Washington, D.C. | June 17 – 19, 2018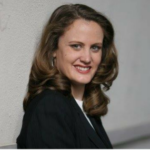 Rev. Dr. Mae Elise Cannon is the Executive Director of Churches for Middle East Peace. She is an ordained pastor in the Evangelical Covenant Church (ECC). Cannon formerly served as the senior director of Advocacy and Outreach for World Vision U.S. on Capitol Hill in Washington, DC; as consultant to the Middle East for child advocacy issues for Compassion International in Jerusalem; as the executive pastor of Hillside Covenant Church located in Walnut Creek, California; and as director of development and transformation for extension ministries at Willow Creek Community Church in Barrington, Illinois. Mae is the editor of A Land Full of God: Christian Perspective on the Holy Land (Wipf & Stock, 2017) and the author of Social Justice Handbook: Small Steps for a Better World (IVP, 2009), Just Spirituality: How Faith Practices Fuel Social Action (IVP, 2013), and Forgive Us: Confessions of a Compromised Faith (co-authored, Zondervan, 2014).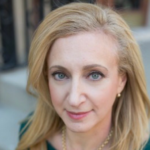 Lara Friedman is the President of Foundation for Middle East Peace (FMEP). She formerly served as the Director of Policy and Government Relations for Americans for Peace Now. As a former U.S. Foreign Service Officer, Lara Friedman served in Jerusalem, Washington, Tunis, and Beirut (and briefly in Khartoum).
Widely recognized as an authority on U.S. policy in the Middle East, Congress and the Middle East, Israeli settlements, and Jerusalem, Lara meets frequently with Members of Congress and congressional staff, Administration officials, foreign diplomats, and other members of the foreign policy community. She is a trusted resource for journalists and policymakers, and regularly publishes opinion and analysis pieces in the U.S. and Israeli press, including at the Times of Israel, Huffington Post, Newsweek/the Daily Beast, The Forward, Haaretz, and LobeLog. She also works closely with the Jerusalem expert Danny Seidemann and has participated in Track II peace efforts, including the Jerusalem Old City Initiative. Lara has a BA from the University of Arizona and a Master's degree from Georgetown's School of Foreign Service. She speaks French, Spanish, Arabic, and rather poor Italian.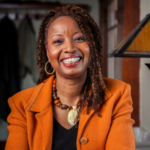 Rev. Dr. Brenda Salter McNeil is a dynamic speaker, author, professor, and thought-leader with over 30 years of experience in the ministry of reconciliation. Her mission is to inspire, equip and empower emerging Christian leaders to be practitioners of reconciliation in their various spheres of influence around the world.
​Dr. Brenda earned a Master of Divinity from Fuller Theological Seminary, a Doctorate of Ministry from Palmer Theological Seminary, and was awarded a Doctorate of Humane Letters from both North Park University and Eastern University. She is an ordained pastor in the Evangelical Covenant Church and serves as a member of the pastoral staff of Quest Church in Seattle, WA.
Presently, Dr. Brenda is an Associate Professor of Reconciliation Studies at Seattle Pacific University, where she also directs the Reconciliation Studies program. For 14 years, she was on staff with InterVarsity Christian Fellowship as a Multiethnic Ministries Specialist. Currently she serves on the board of InterVarsity Christian Fellowship USA, and was previously on the Board of Directors for Wycliffe USA and Christians for Biblical Equality.
Dr. Brenda is known as an international trailblazer, leading individuals, communities, and organizations to biblical reconciliation. She was featured as one of the 50 most influential women to watch by Christianity Today in 2012. She is the author of Roadmap to Reconciliation (2016), A Credible Witness: Reflections on Power, Evangelism and Race (2008), and The Heart of Racial Justice: How Soul Change Leads to Social Change (2005), coauthored with Rick Richardson.
​Dr. Brenda resides in Seattle with her husband, Dr. J. Derek McNeil. They are the proud parents of two young adult children.
Rev. Najla Kassab is President of the World Communion of Reformed Churches (WCRC) and Director of the Christian Education Department for the National Evangelical Synod of Syria and Lebanon (NESSL). She obtained her B.A. in Christian education from the Near East School of Theology (NEST) in 1987 and her Masters of Divinity from Princeton Theological Seminary in 1990. In 1993 Rev. Kassab received the first preaching license offered to a woman by NESSL. In March 2017, she became the second woman to be ordained as a minister in NESSL. For the past two-and-a-half decades Rev. Kassab has worked with NESSL's women and children's ministries, including as Director of Christian Education. She was elected to the WCRC Executive Committee at the 2010 Uniting General Council. She lives with her husband, Joseph Kassab, and three children in Beirut, but her work takes her frequently to Syria.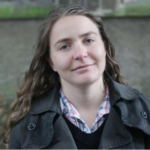 Sahar Vardi is an Israeli peace activist who works for the American Friends Service Committee (AFSC) in Jerusalem and is a board member for the Human Rights Defenders Fund (HRDF). As a secular Jew, she works alongside Israelis, Palestinians, and Internationals to focus on equal rights and demilitarization. Sahar served three prison sentences for her refusal to be conscripted into Israel's military service. She serves as Coordinator of AFSC's Israel program in east Jerusalem. Since age 14, she has worked for a number of Israeli peace organizations that try to break down barriers between Israelis and Palestinians.