And Still We Rise | Speakers 
Washington, D.C. | June 17 – 19, 2018
Keynote Speakers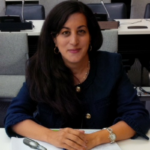 Feda Abdelhady-Nasser. Ambassador, Deputy Permanent Observer of the State of Palestine To the United Nations. Ms. Feda Abdelhady-Nasser has been the Deputy Permanent Observer from January 2013 to the present. She received the rank of Ambassador shortly thereafter in May 2013. Prior to that, she served as First Counsellor at the Mission as of April 2006. That posting was preceded by appointment as Special Adviser to the Minister of Foreign Affairs of Palestine from March 2005 to April 2006. She also served as Counsellor to the Mission in New York from December 2002 to February 2005, as First Secretary from September 1993 to November 2002, and as Special Assistant to the Ambassador from July 1992 to August 1993.
Ambassador Abdelhady-Nasser represents the State of Palestine at the Security Council and at the General Assembly and its Main Committees, particularly the Special Political and Decolonization Committee (4th Committee), with specific focus on the issue of UNRWA and the Palestine refugees, a portfolio she has followed for many years. She is a speech-writer for the Mission and is responsible for the drafting and negotiation of Palestine's annual package of General Assembly resolutions. She often represents Palestine at meetings of the Arab Group, Non-Aligned Movement (NAM), Organization of Islamic Cooperation (OIC), Group of 77 and China, and the Asia-Pacific Group.
Among other responsibilities and initiatives during her tenure at the Mission, she was a member of Palestine's legal team to the International Court of Justice on the case of the wall in the Occupied Palestinian Territory (December 2003 – July 2004).
Ambassador Abdelhady-Nasser holds a Masters Degree in Educational Administration (2000) from Rutgers University and Bachelors Degree in Political Science/International Relations from New York University (1992). She is fluent in English and Arabic and conversational in Spanish. She is married and the mother of two sons.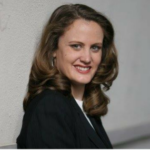 Rev. Dr. Mae Elise Cannon is the Executive Director of Churches for Middle East Peace. She is an ordained pastor in the Evangelical Covenant Church (ECC). Cannon formerly served as the senior director of Advocacy and Outreach for World Vision U.S. on Capitol Hill in Washington, DC; as consultant to the Middle East for child advocacy issues for Compassion International in Jerusalem; as the executive pastor of Hillside Covenant Church located in Walnut Creek, California; and as director of development and transformation for extension ministries at Willow Creek Community Church in Barrington, Illinois. Mae is the editor of A Land Full of God: Christian Perspective on the Holy Land (Wipf & Stock, 2017) and the author of Social Justice Handbook: Small Steps for a Better World (IVP, 2009), Just Spirituality: How Faith Practices Fuel Social Action (IVP, 2013), and Forgive Us: Confessions of a Compromised Faith (co-authored, Zondervan, 2014).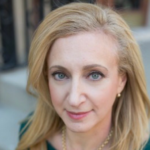 Lara Friedman is the President of Foundation for Middle East Peace (FMEP). She formerly served as the Director of Policy and Government Relations for Americans for Peace Now. As a former U.S. Foreign Service Officer, Lara Friedman served in Jerusalem, Washington, Tunis, and Beirut (and briefly in Khartoum).
Widely recognized as an authority on U.S. policy in the Middle East, Congress and the Middle East, Israeli settlements, and Jerusalem, Lara meets frequently with Members of Congress and congressional staff, Administration officials, foreign diplomats, and other members of the foreign policy community. She is a trusted resource for journalists and policymakers, and regularly publishes opinion and analysis pieces in the U.S. and Israeli press, including at the Times of Israel, Huffington Post, Newsweek/the Daily Beast, The Forward, Haaretz, and LobeLog. She also works closely with the Jerusalem expert Danny Seidemann and has participated in Track II peace efforts, including the Jerusalem Old City Initiative. Lara has a BA from the University of Arizona and a Master's degree from Georgetown's School of Foreign Service. She speaks French, Spanish, Arabic, and rather poor Italian.
Rev. Najla Kassab is President of the World Communion of Reformed Churches (WCRC) and Director of the Christian Education Department for the National Evangelical Synod of Syria and Lebanon (NESSL). She obtained her B.A. in Christian education from the Near East School of Theology (NEST) in 1987 and her Masters of Divinity from Princeton Theological Seminary in 1990. In 1993 Rev. Kassab received the first preaching license offered to a woman by NESSL. In March 2017, she became the second woman to be ordained as a minister in NESSL. For the past two-and-a-half decades Rev. Kassab has worked with NESSL's women and children's ministries, including as Director of Christian Education. She was elected to the WCRC Executive Committee at the 2010 Uniting General Council. She lives with her husband, Joseph Kassab, and three children in Beirut, but her work takes her frequently to Syria.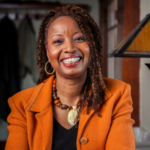 Rev. Dr. Brenda Salter McNeil is a dynamic speaker, author, professor, and thought-leader with over 30 years of experience in the ministry of reconciliation. Her mission is to inspire, equip and empower emerging Christian leaders to be practitioners of reconciliation in their various spheres of influence around the world.
​Dr. Brenda earned a Master of Divinity from Fuller Theological Seminary, a Doctorate of Ministry from Palmer Theological Seminary, and was awarded a Doctorate of Humane Letters from both North Park University and Eastern University. She is an ordained pastor in the Evangelical Covenant Church and serves as a member of the pastoral staff of Quest Church in Seattle, WA.
Presently, Dr. Brenda is an Associate Professor of Reconciliation Studies at Seattle Pacific University, where she also directs the Reconciliation Studies program. For 14 years, she was on staff with InterVarsity Christian Fellowship as a Multiethnic Ministries Specialist. Currently she serves on the board of InterVarsity Christian Fellowship USA, and was previously on the Board of Directors for Wycliffe USA and Christians for Biblical Equality.
Dr. Brenda is known as an international trailblazer, leading individuals, communities, and organizations to biblical reconciliation. She was featured as one of the 50 most influential women to watch by Christianity Today in 2012. She is the author of Roadmap to Reconciliation (2016), A Credible Witness: Reflections on Power, Evangelism and Race (2008), and The Heart of Racial Justice: How Soul Change Leads to Social Change (2005), coauthored with Rick Richardson.
​Dr. Brenda resides in Seattle with her husband, Dr. J. Derek McNeil. They are the proud parents of two young adult children.
Panelists
Dr. Mimi Haddad is president of CBE International. She is a graduate of the University of Colorado and Gordon Conwell Theological Seminary (Summa Cum Laude). She holds a PhD in historical theology from the University of Durham, England. Palmer Theological Seminary of Eastern University awarded Mimi an Honorary Doctorate of Divinity in 2013.
Haddad is an adjunct assistant professor of historical theology at Fuller Theological Seminary and Olivet University Zinzendorf School of Doctoral Studies. Mimi has taught for colleges and seminaries around the world. She currently serves as a gender consultant for World Relief, World Vision International and Beyond Borders.
Haddad is an award-winning author and has written more than one hundred academic and popular articles and blogs. She is author of Is Gender Equality a Biblical Ideal? with Sean Callaghan. She has contributed to twelve books, most recently: "Examples of Women's Leadership in the Old Testament and Church History" in Women in Pentecostal and Charismatic Ministry, part of the Global Pentecostal and Charismatic Studies Series 21 (Brill NV, 2016) and "The Invisible Power of Culture to Oppress: What Every Christian Needs to Know about Gender and Justice" in The Campbellsville Review 8 (2015-2017). Mimi and her husband, Dale, live in Minneapolis/St. Paul, Minnesota.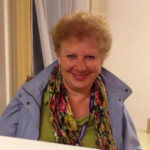 Hedva Haymov was born in New York City to a secular Jewish family and grew up in the Tri-State area keeping traditional holidays, but with no mention of God. She served in the US Army and received the Army Commendation Medal and Medal of Honor. Following her service, she returned to the Tri-State area and realized that there was "something missing" in her life. She was given a tract on the streets of DC, she became a believer and began attending a Messianic Jewish congregation. In 1992, she made Aliyah, immigrating to Israel. Hedva has studied at the University of Maryland and is certified in Israel in Accounting. She has taken various courses of study in Program Management and Reconciliation and Trauma Training. In 2002 Hedva joined Musalaha looking for answers as to why society was so segregated. She became Musalaha's Women's Programs Manager in 2011 and has been supervising the meeting of hundreds of Israeli and Palestinian women and coordinating their training in Reconciliation, Trauma Resilience and Conflict Transformation. Hedva now serves as the Programs Director for all of Musalaha's reconciliation and bridge building work. Hedva is married and has two daughters.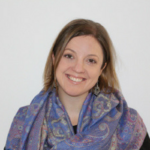 Mara Lee first joined the OneVoice Movement as International Organizing Director, based in the Middle East. In that position she focused on professionalizing and expanding OneVoice's grassroots work, incorporating best practices and focusing on training and empowering local staff. She previously served as the Deputy Director of Public Affairs at the U.S. Department of Commerce's International Trade Administration and as Congresswoman Doris Matsui's Deputy Chief of Staff & Communications Director. A campaign veteran, Mara was Jeanne Shaheen's and the New Hampshire Coordinated Campaign's Field Director in 2008; and the Nevada Caucus Director, New Mexico State Director, and Indiana Get Out The Vote (GOTV) Director for Hillary Clinton in 2007-08. She also has experience from several other state and local races.
Mara majored in politics and history at the University of California, San Diego and earned her Master's degree in political science from the University of London, graduating with distinction. She also served as an Associate Professor at George Washington University where she taught undergraduate and graduate courses on global politics and campaign management. Mara is now based in OneVoice's New York office.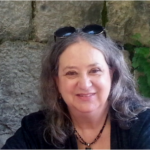 Lisa Loden is a Messianic Jew living in Israel since 1974. She co-founded Messianic congregation Beit Asaph in Netanya, Israel. She served on the faculty of the Nazareth Evangelical Theological Seminary from 2008-2012 and created their Leadership Development Program. Lisa is engaged in several international ecumenical theological dialogues. She is co-chair of the Lausanne Initiative for Reconciliation in Israel-Palestine and is a member of Musalaha Reconciliation Ministries Advisory Board. With Salim Munayer, she co-authored Through My Enemy's Eyes: Envisioning Reconciliation in Israel-Palestine. She is a founding member and co-leader of In His Image – Women for Change and has written for Another Voice.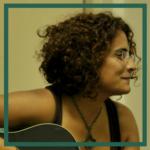 Shadia Qubti is a Christian Palestinian Israeli born and raised in Nazareth. She finished her undergraduate degree at the Hebrew University in Jerusalem in International Relations and English Language, and her postgraduate degree in Conflict Resolution and Nonviolent action at Trinity College University in Dublin, Ireland.  She is involved in initiatives advocating for peace such as In His Image – Women for Change, and Another Voice.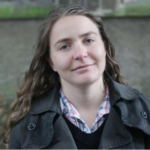 Sahar Vardi is an Israeli peace activist who works for the American Friends Service Committee (AFSC) in Jerusalem and is a board member for the Human Rights Defenders Fund (HRDF). As a secular Jew, she works alongside Israelis, Palestinians, and Internationals to focus on equal rights and demilitarization. Sahar served three prison sentences for her refusal to be conscripted into Israel's military service. She serves as Coordinator of AFSC's Israel program in east Jerusalem. Since age 14, she has worked for a number of Israeli peace organizations that try to break down barriers between Israelis and Palestinians.