by Susan Brogden
Originally posted on www.christianzionism.org
Regarding modern Israel, I was once like so many American Christians. Born into a post-Holocaust world and raised in a politically and religiously conservative home and church, I was a reader who had imbibed Leon Uris's Exodus and its inspiring story by the time of the Six-Day War in 1967. Although only 14, I remember Walter Cronkite's somber voice as he reported on the outbreak of war, my awareness of potential calamity for the young Jewish state, and my joyful disbelief at Israel's lightning victory. As I grew older and delved more deeply into the Old Testament and into Jewish history, my admiration for this ancient faith, with its rich and beautiful traditions, its bedrock principles of justice and mercy, and its survival despite diaspora and persecution deepened.
My admiration for modern Israel was also deep, though uninformed. I had little understanding of the conflict between Israel and the Palestinian people, but that didn't interfere with my certainties. Fault, I was sure, did not lie with the Israelis, who were besieged and brave and valorous and wanted only peace. And besides, hadn't God given this contested land to the Jews?
In 2016, my admiration led me to visit Israel. My husband and I didn't go there as part of a typical group pilgrimage, visiting the holy sites in an air-conditioned bus with an Israeli tour guide and a carefully scripted Christian-friendly itinerary. Instead, we traveled independently, following an itinerary I'd planned myself.
Israel didn't disappoint, but I was as troubled as I was entranced by what I saw there. Although we touched only the margins of all that Israel would prefer remain hidden to her tourists, I saw enough.
I hired a tour guide to spend a day with us in Jerusalem's Old City, and then to take us to Bethlehem to visit the Church of the Nativity. Our guide's name was Sam, and he was a Palestinian and a Christian. Sam had no interest in offending his American clients with his political views, but he answered my questions honestly, and I had plenty of them. It was on that day in Bethlehem, which lies within the West Bank, that my one-dimensional beliefs about the Israeli/Palestinian conflict began to modulate and mature. I passed through the separation barrier that seals off the West Bank, saw it up close, with its checkpoints and guard towers, observed the contrast between Israeli prosperity and Palestinian poverty, and absorbed Sam's answers to my questions about the ways in which Israel's decades-long military occupation of the West Bank confines and constricts Palestinian life.
I returned home with eyes newly opened. My admiration for Judaism was undimmed, but my love affair with modern Israel was over.
In early 2018, after much thought and prayer, I returned to Israel to serve a three-month term with a World Council of Churches program that places international observers in Palestinian communities throughout the West Bank. I lived in Bethlehem with Swiss and German teammates, each of us an everyday witness to the effects of the occupation on ordinary Palestinians: the detention and incarceration of children, the home demolitions, the precious olive trees destroyed and livestock killed by Israeli settlers, the insufficient medical facilities, the checkpoints and curfews, the inadequate water supplies in Palestinian villages while nearby Israeli settlers filled their swimming pools and watered their lawns, the separate and unequal legal systems for Palestinians and for settlers, the trauma felt by children who each morning must pass within feet of the battle-ready Israeli soldiers positioned outside their schools, their military jeeps idling nearby.
We regularly monitored one of those schools. It was in Tekoa, a small town located about six miles from Bethlehem. Tekoa is the hometown of the prophet Amos. Amos prophesied at a time when ancient Israel was politically secure and spiritually smug. He fiercely condemned injustice and oppression. To me, Amos 5:24 is one of the most beautiful verses in the Bible: But let justice roll on like a river, righteousness like a never-failing stream!
I saw no justice or righteousness in the West Bank.
One morning in April 2018, I sat down with a well-known Palestinian Christian activist in the town of Beit Sahour. Beit Sahour is the location of the Shepherds' Field, where the Bible tells us the angels announced Jesus's birth. The situation in Palestine, this man told me, "is in the hands of American Christians." His words burned, for I knew they were true: our naïve support for modern Israel is responsible for the loss and hardship and suffering I witnessed every day of my three months in Bethlehem. "The church is a strategic institution, not a prophetic one," he went on. Rather than leading those of us in the pews to challenge Zionist orthodoxy, too many churches surrender to an appealing narrative: that of plucky little Israel, surrounded and outnumbered by enemies but triumphant and deserving of our support. According to this narrative, the God that we worship ordains Israel's success. The God that we worship will bless us if we bless Israel.
But shouldn't we listen first to the voices of those Christians who live and suffer under Israeli occupation? Shouldn't we elevate those voices over those of America's Christian Zionists, so far from the everyday reality of occupation, so comfortable in their beliefs, so confident of their muscle in Washington's halls of power?
In his book, Chosen: Reading the Bible Amid the Israeli-Palestinian Conflict (page 38), theologian Walter Brueggemann writes "…the state of Israel … has opted to be a military power engaged in power politics along with the other nation-states of the world … the state of Israel can, like any other nation-state, make its legitimate political claims and insist upon legitimate security. But appeal to the ancient faith traditions about land promise in order to justify its claims carries little conviction except for those who innocently and uncritically accept the authority of that ancient story."
Like so many others, I once uncritically accepted that story. But not anymore. After three months in Bethlehem, I can no longer be both a Christian and a Zionist.
---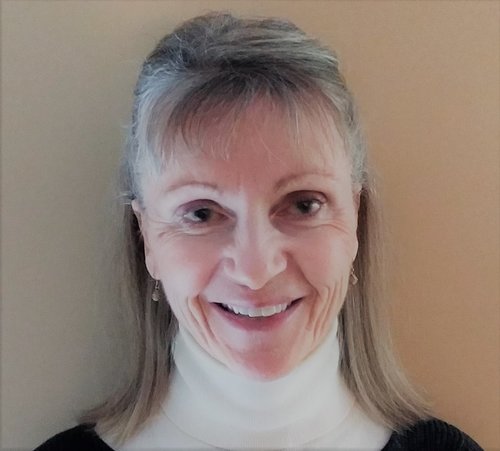 Susan Brogden is a lifelong member of Disciples of Christ congregations and an active participant in congregational life. She is retired from a career in higher education and non-profit administration, including twelve years with CISV, Inc., an international organization dedicated to peace and cross-cultural friendship among children. In early 2018, she served a three-month term with the Ecumenical Accompaniment Program in Palestine and Israel (EAPPI). She currently serves as a Regional Coordinator for Churches for Middle East Peace, working in her local community to broaden Americans' understanding of the Israeli/Palestinian conflict. Her hope is for a just peace for both Israelis and Palestinians. A graduate of Purdue University and Miami University, she lives in southwest Ohio with her husband.
Any views or opinions contained herein are solely those of the author and do not necessarily represent those of Churches for Middle East Peace (CMEP).