And Still We Rise: Holy Land
And Still We Rise: Holy Land
Elevating Global Voices for a Just Middle East
A Churches for Middle East Peace Summit
Jericho, Palestine | February 4-6, 2021
Christians of all backgrounds from Palestine/Israel and the international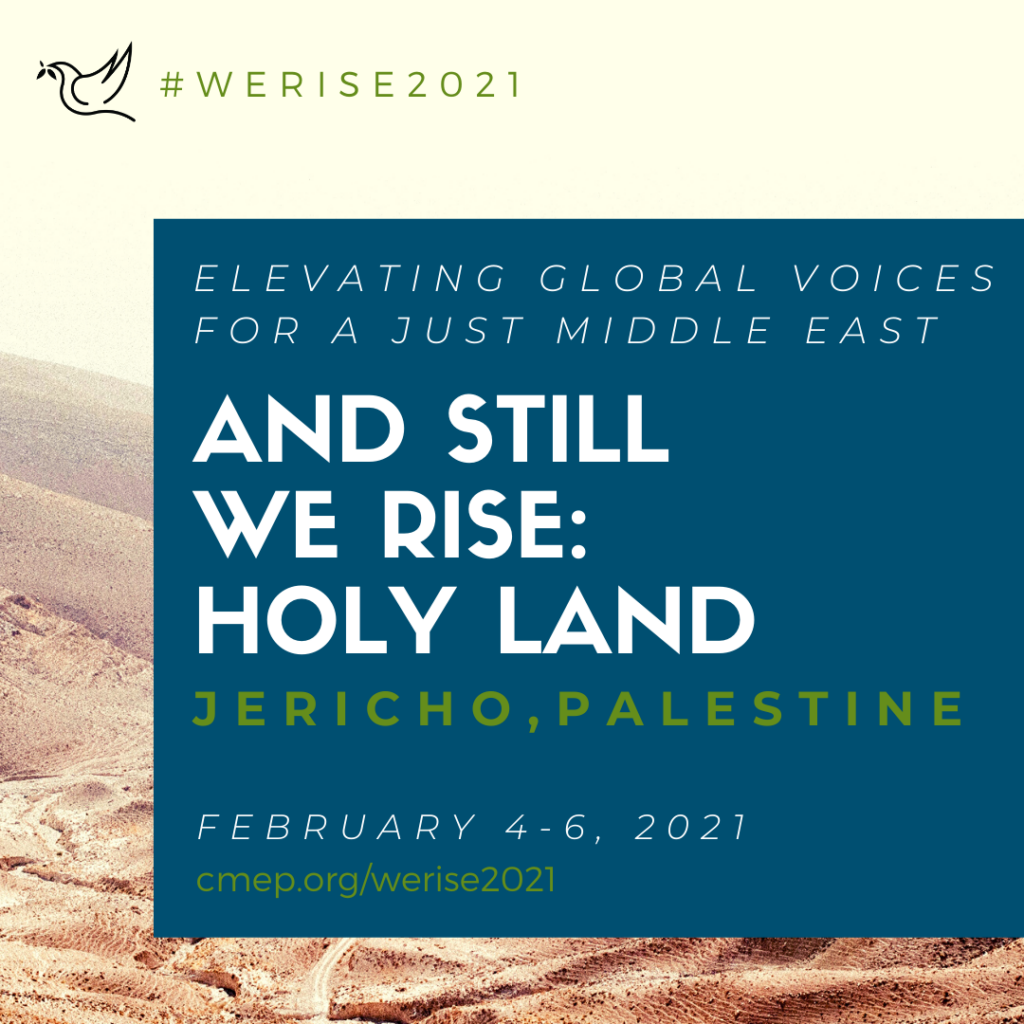 community are invited to come together to participate in this important summit elevating the voices of women committed to pursuing peace. We anticipate around 100-200 people to attend.
The precursor to this event was the Churches for Middle East Peace (CMEP) 2018 annual advocacy summit that was held in June 2018 in Washington D.C., with a diverse delegation of women from the Middle East who are involved in peacebuilding. It was titled: And Still We Rise: Transforming US Policy for a Just Middle East.
And Still We Rise: Holy Land seeks to support the convening and elevation of women leaders from Palestine/Israel, with a focus on potential topics like:
Women in peacebuilding
Ecumenical unity among Palestinian Christians
Principles of gender justice in the local context
How to advocate and support an end to the occupation of the Palestinian people
The sustainability of the Christian presence in the Holy Land
Acts of solidarity and advocacy that internationals can take to support the Christian community
Extremism in the Middle East and the effects on minority communities in Iraq and the wider Arab world
The event will begin with a one-day pre-summit for local and international women; invite-only.
Days two and three will be a summit that is open to a local multi-faith audience and internationals. It will feature female speakers but also be open to male speakers who are champions of women's human rights.
The event will be held in the city of Jericho, in the West Bank. We hope to have a significant amount of people coming from North America.
We would be honored to have you join us for this event!
Registration opens soon.