Click Here: Tell Congress to Support H.R. 8050

HR 8050: Israeli Annexation Non-Recognition Act:
On Friday, August 14, Rep. Betty McCollum (MN) introduced HR 8050 the Israeli Annexation Non-Recognition Act to prohibit the US's recognition of Israel's claim of sovereignty over the occupied West Bank. This act would ensure that the US government neither recognizes nor funds the annexation of any parts of the West Bank. Congresswoman McCollum was joined by Reps. Ocasio-Cortez (NY), Tlaib (MI), Pocan (WI), Omar (MN), Pressley (MA), and Carson (IN).
Click Here: 3 Steps to Raise Your Voice on Social Media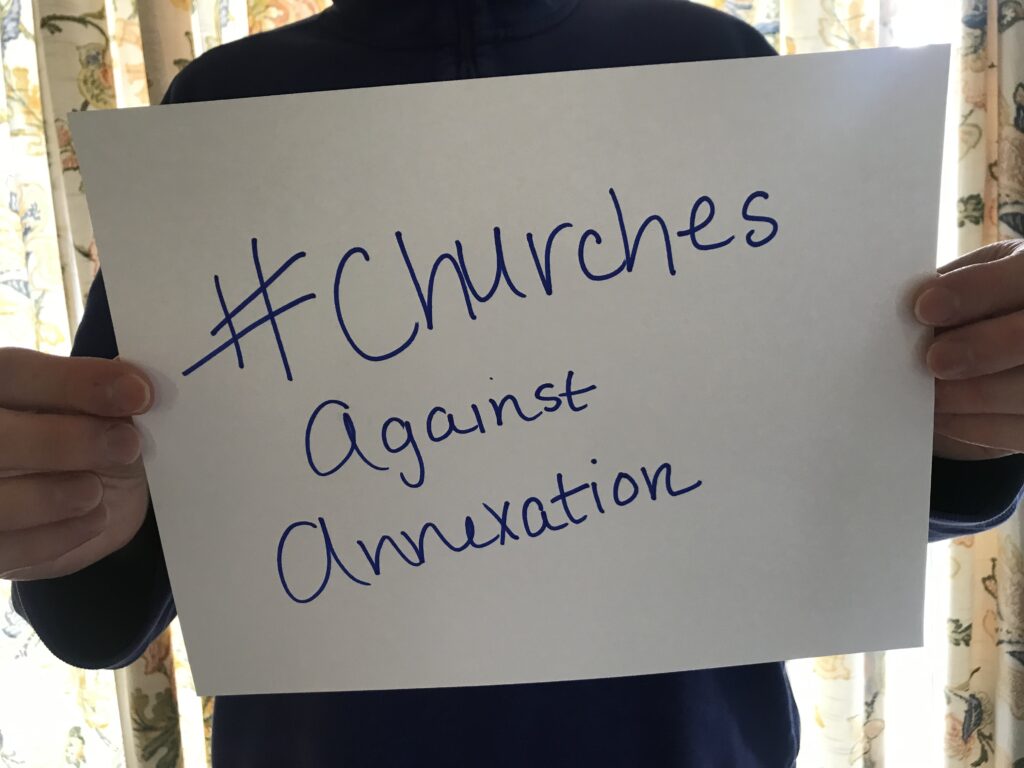 Join us in solidarity with #ChurchesAgainstAnnexation by printing out the campaign graphic or creating your own and posting pictures of you individually and with groups on social media. Consider hosting a Zoom small group gathering so you can be in a picture together! Be sure to use #ChurchesAgainstAnnexation and tag us in your post – @ChurchesforMEP – on Facebook, Twitter, and Instagram. Invite others to join the campaign. Share with friends, small groups, your community, and your church and welcome them to participate in #ChurchesAgainstAnnexation. Social media is a great way to raise awareness around this issue.