Lent
Beacons of Hope: Journeying in Faith for Peace and Justice in the Middle East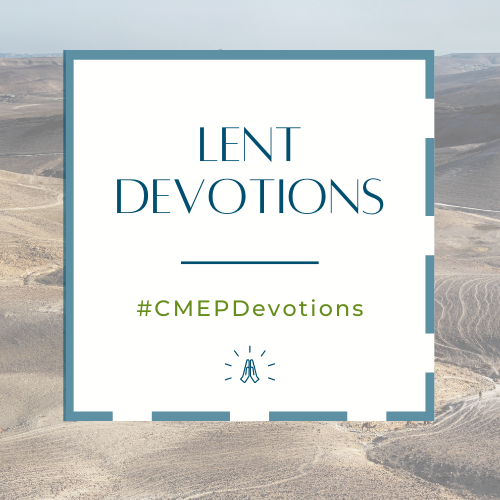 Devotions written on the theme of "Beacons of Hope: Journeying in Faith for Peace and Justice in the Middle East" are CMEP's encouragement to you during the season of Lent. This year our devotions are written by CMEP's Ambassador Warren Clark Fellow Kevin Vollrath.
Kevin is a Ph.D. candidate in Religion and Society at Princeton Theological Seminary, where he also earned an M.Div. His research focuses on the relationship between the Israeli occupation of Palestine and Palestinians with disabilities, and how the occupation produces disability. He is currently waiting to continue fieldwork in Bethlehem until it is safe to do so. In joining CMEP, he is excited to complement his research with advocacy work. Kevin also earned a BA in philosophy from University of Chicago and has researched how churches can better care for and empower people with various disabilities. He has affiliations with the Evangelical Covenant Church, Vineyard USA, and United Methodist Church. In his spare time, you can find him running, biking, or playing the piano.
We invite you to pray these prayers with us as we look forward to the day when peace and justice will reign.
Ash Wednesday
First Sunday of Lent
Second Sunday of Lent
Third Sunday of Lent
Fourth Sunday of Lent
Fifth Sunday of Lent
Palm Sunday
Maundy Thursday
Good Friday
Holy Saturday
Easter Sunday