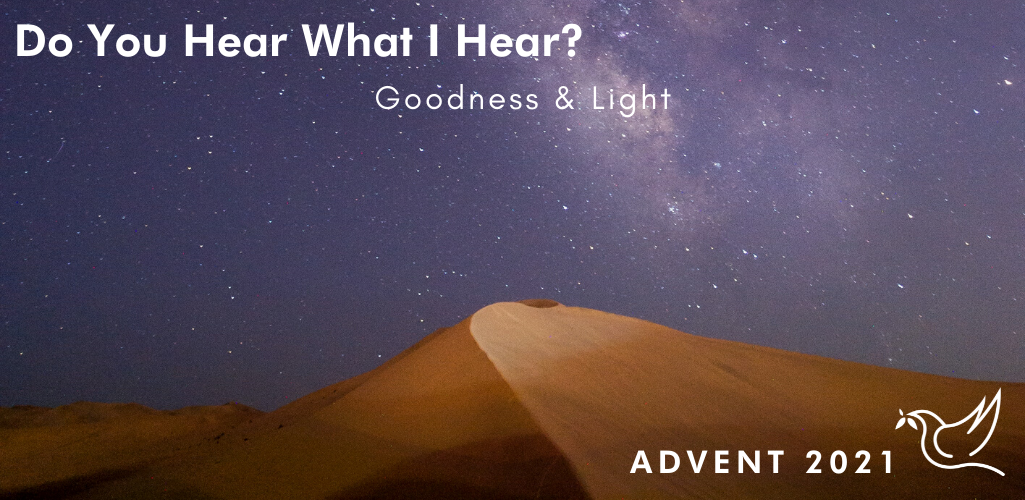 Since October 1962, the song Do you hear what I hear? has sold millions of copies and been recorded by dozens of artists. So as we head into Christmas and for those who celebrate Advent, we at Churches for Middle East Peace (CMEP) will be reflecting on the words of the song as we prepare to celebrate the coming of Christ Jesus at Christmas.
The devotions reflect a variety of communions and personal perspectives that support CMEP's work toward peace and justice in the Middle East. CMEP is very thankful for the writers who contribute Spiritual Resources. However, CMEP does not necessarily agree with all the positions of our writers, and they do not speak on CMEP's behalf.
– Your team at Churches for Middle East Peace (CMEP)
Advent Week 1: Do you hear what I hear? Do you see what I see?
Advent Week 2: A star, a star, dancing in the night
Advent Week 3: A song, a song high above the trees with a voice as big as the sea
Advent Week 4: Do you know what I know?
Advent: Christmas Eve: A Child, a Child shivers in the cold… Let us bring him silver and gold
Advent: Christmas Day: He will bring us goodness and light
Visit our Prayers for Peace (P4P) blog for other latest entries.