JerUSAlem: The Holy City in Crisis
Join CMEP's Executive Director Rev. Dr. Mae Elise Cannon as she interviews three special guests throughout February about the numerous issues related to President Trump's decision to recognize Jerusalem as Israel's capital.
Three Middle East experts will discuss current realities on the ground in Israel, East Jerusalem, the West Bank, Gaza and the broader area; geopolitical perspectives inherent to the American administration's recognition of Jerusalem and plan to move the Embassy; and challenges to the peace process that have arisen from their decision.
No registration is required for these events. See descriptions below for individual links to the the recordings and live YouTube links.
Part I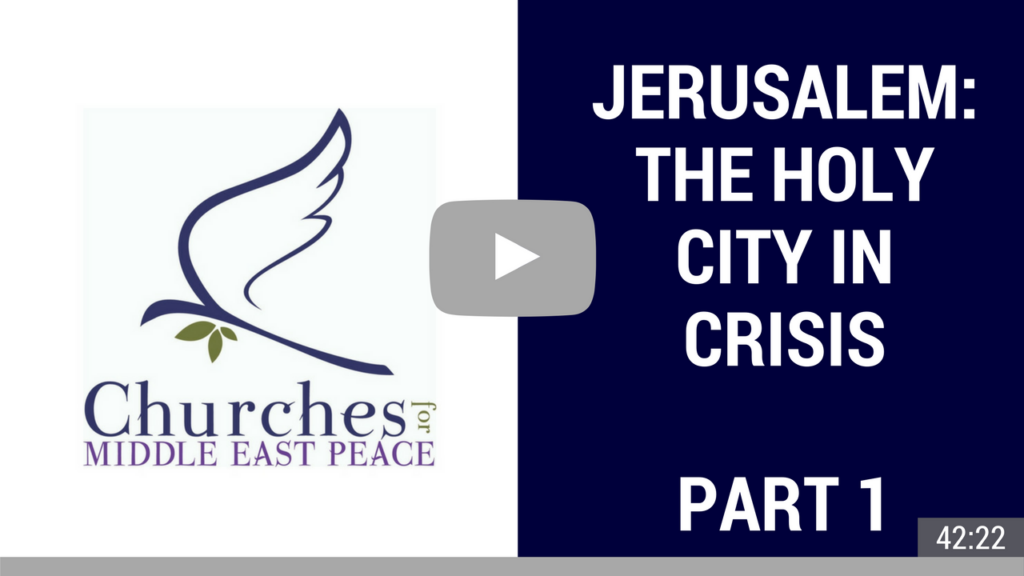 Danny Seidemann is widely recognized in Israel and the international community as a leading expert on contemporary Jerusalem. Mr. Seidemann is a native of Syracuse, New York, and a graduate of Cornell and Hebrew University. He immigrated to Israel in 1973. He is a retired Reserve Major in the Israeli Defense Forces, and an active member of the Israeli Bar Association. In 2010, he was awarded the title of an honorary Member of the Order of the British Empire, in recognition of this work in Jerusalem.
Part II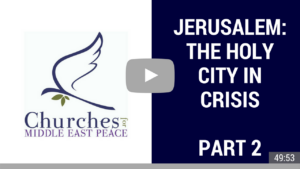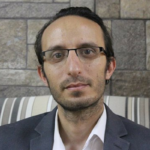 Moien Odeh is the Founder and Managing Partner of Odeh advocates (working mainly in Human Rights class action cases). In addition, He is volunteering as legal manager for Northern East Jerusalem Residents' Committees Legal Clinic to represent in individual and public interests human rights cases. He is also volunteering as an IHL coordinator in Association for the Promotion of International Humanitarian Law. Additionally, he is a member of the Young Legal leaders group of the International Bar Association to deal with the Israeli Palestinian conflict. Finally, Moien is a Policy Member and Author with Al-Shabaka- The Palestinian Policy Network.
Moien was recently identified by the US State Department as a young leader and participated in the prestigious 'Leaders for Democracy Fellowship' on the theme of conflict resolution. He did his fellowship with Woodrow Wilson International Center for Scholars. His specialty is conflict resolution, rule of Law, and human rights.
Part III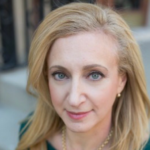 Lara Friedman is the President of Foundation for Middle East Peace (FMEP). She formerly served as the Director of Policy and Government Relations for Americans for Peace Now. As a former U.S. Foreign Service Officer, Lara Friedman served in Jerusalem, Washington, Tunis, and Beirut (and briefly in Khartoum). Widely recognized as an authority on U.S. policy in the Middle East, Congress and the Middle East, Israeli settlements, and Jerusalem, Lara meets frequently with Members of Congress and congressional staff, Administration officials, foreign diplomats, and other members of the foreign policy community. She is a trusted resource for journalists and policymakers, and regularly publishes opinion and analysis pieces in the U.S. and Israeli press, including at the Times of Israel, Huffington Post, Newsweek/the Daily Beast, The Forward, Haaretz, and LobeLog. She also works closely with the Jerusalem expert Danny Seidemann and has participated in Track II peace efforts, including the Jerusalem Old City Initiative. Lara has a BA from the University of Arizona and a Master's degree from Georgetown's School of Foreign Service. She speaks French, Spanish, Arabic, and rather poor Italian.