Egypt has a rich history of religious diversity from the Jewish scholars of ancient Alexandria, to the pioneering Coptic Christian monks of the Middle Ages, to the Islamic legal experts at Cairo's al-Azhar University today. However, since the beginning of Arab Spring in 2011, Egypt's religious diversity has increasingly come under pressure.
Churches for Middle East Peace (CMEP) recognizes the religious importance of the Middle East to Jews, Christians, and Muslims; and works to protect religious freedom, as well as supporting measures to ensure the viability of the historic Christian community.
Egypt's historic relationship with both Israel and the Palestinians makes this nation a key player in the peace process. Under Egypt's first president, Gamal Abdel Nasser, Egypt became the leading voice in the call for Arab unity against Israel. However, after suffering multiple defeats in the Six Day War (1967) and 1973 War, Egypt has since led the way toward Arab recognition of Israel following the Camp David Accords in 1978. Under Egypt's current president, Abdul Fattah Said al-Sisi, Egypt looks to re-assume its role as regional peace broker after the tumult of the Arab Spring.
CMEP believes that working toward a just and lasting solution to the Palestinian-Israeli conflict would not only serve the cause of peace and justice in the Holy Land but also promote peace in the Middle East region in general, including Egypt.
However, Egypt's political future remains uncertain as its government faces the challenges of mounting violence in the Sinai Peninsula and attacks against the Coptic Christian community.
CMEP is very concerned about the rise of extremism that targets Christians and religious minorities in Egypt. CMEP is committed to the building of inclusive societies based on citizenship rights where persons of all religions can live together in harmony and peace.

Facts at a Glance
President: Abdul Fattah Said al-Sisi
Population: 97,041,072 (2017 est.)
Languages: Arabic 99.6%, other 0.4% (2017 est.)
Religions: Islam 90%, Christianity 10% (2017 est.)
Christian Community: 8.9 million (2017 est.) including Coptic Orthodox, Greek Orthodox, Maronite Catholic, Anglican, and Evangelical Christians
Refugee Population: 210,865 (2016)

Learn More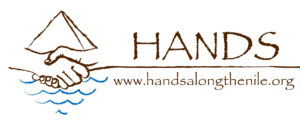 Hands Along the Nile does important work building relationships between Americans and Egyptians in order to raise the quality of life for the most under-served members of their society.
CMEP is very grateful for our partnerships. However, CMEP does not necessarily agree with all the positions of our partners and they do not speak on CMEP's behalf.