March 3, 2021
@
2:00 pm
–
3:00 pm
As part of our CMEP Journeys programming, #CMEPReadTogether brings author Robert Stoddard to you to discuss his book Sarah and Her Sisters: American Missionary Pioneers in Arab Female Education, 1834-1937.
---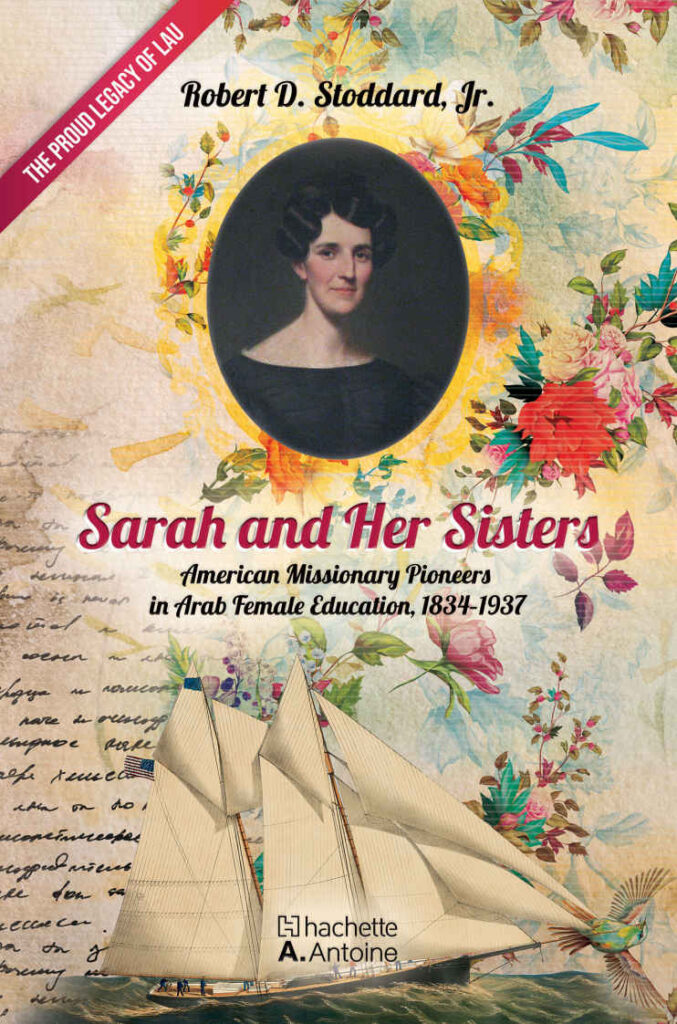 Join Churches for Middle East Peace (CMEP) and author Robert Stoddard to discuss "Sarah and Her Sisters" on March 3, 2021, at 2pm EST. This event will take place on Zoom and registration is required.
When newly married Sarah Smith arrived in Beirut in 1834, she was appalled by the ignorance and ill treatment of Arab women and girls. Well educated for her times, she was not content just to keep house for her missionary husband. Rather, having taught Mohegan Indians in Connecticut, she, in her two remaining years, opened a small school for girls that began the transformation of education for Arab females. Sarah's pioneering venture inspired a series of Protestant "sisters," married and single, to follow in her wake as missionary teachers.
As long as any girls anywhere are denied an education, these stories can inspire teachers of girls and advocates for female education worldwide to persevere. And hopefully coeds at Lebanese American University will be inspired and motivated to excel knowing that your university goes back to Mrs. Smith's Beirut Female School and that you are the direct beneficiaries of Sarah and her sisters.
---
Robert D. Stoddard was Beirut University College's director of development in North America (1988-1979) and Lebanese American University's vice president for development (2005-1999). Bob has a MDiv from Princeton Theological Seminary and is an ordained Presbyterian minister. He co-founded Delaware Churches for Middle East Peace (DCMEP) and promotes arts education for minority children in city schools.
*If you buy something through this link, you won't pay anything extra, but CMEP will earn a small commission, which helps us offer future events and opportunities to you. Thanks!