May 19, 2022 1pm – 3 pm Eastern
*please note: there is a technical glitch on this page causing an alternate time to appear on some browsers. The correct time is 1 pm Eastern.
A part of a series of webinars on Christians in the Holy Land with the Association of US Catholic Priests taking place during the pre-Pentecost Novena inviting the Holy Spirit.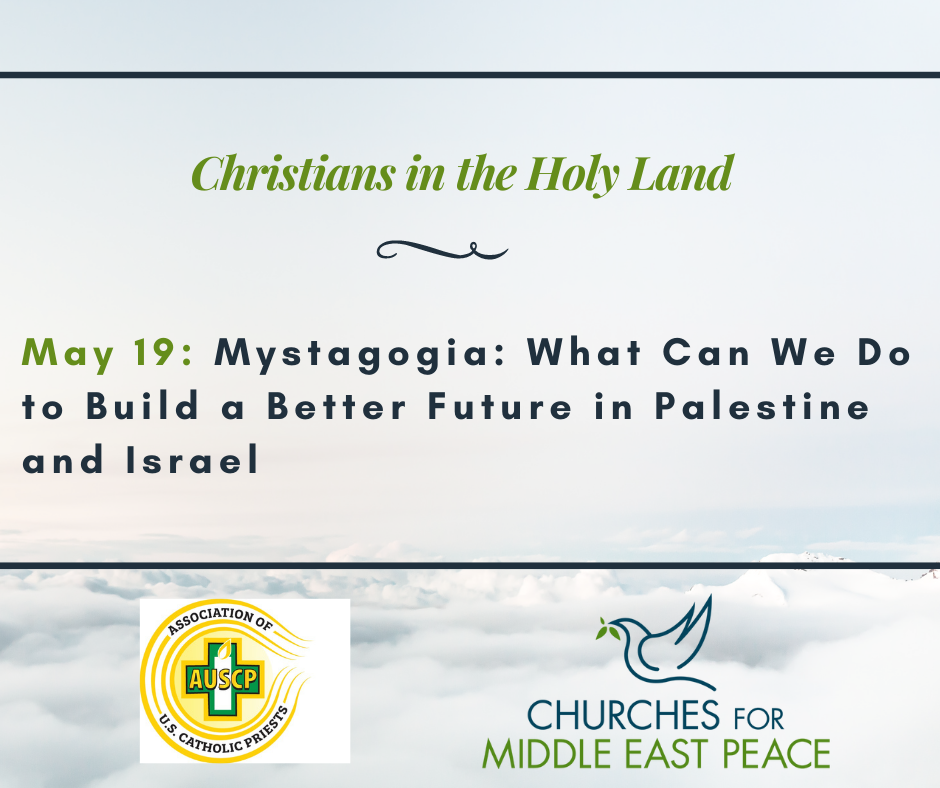 This webinar will feature some of the key ongoing challenges for peace and a just future in Israel-Palestine in East Jerusalem (demolitions, evictions, and confiscations) and the West Bank (challenges within Palestinian civil society). Each speaker will then address where transformation and glimmers of a "better future" have come from: What do you hope to see happen? Finally, what role can foreign actors play in resolving these aspects of the conflict?