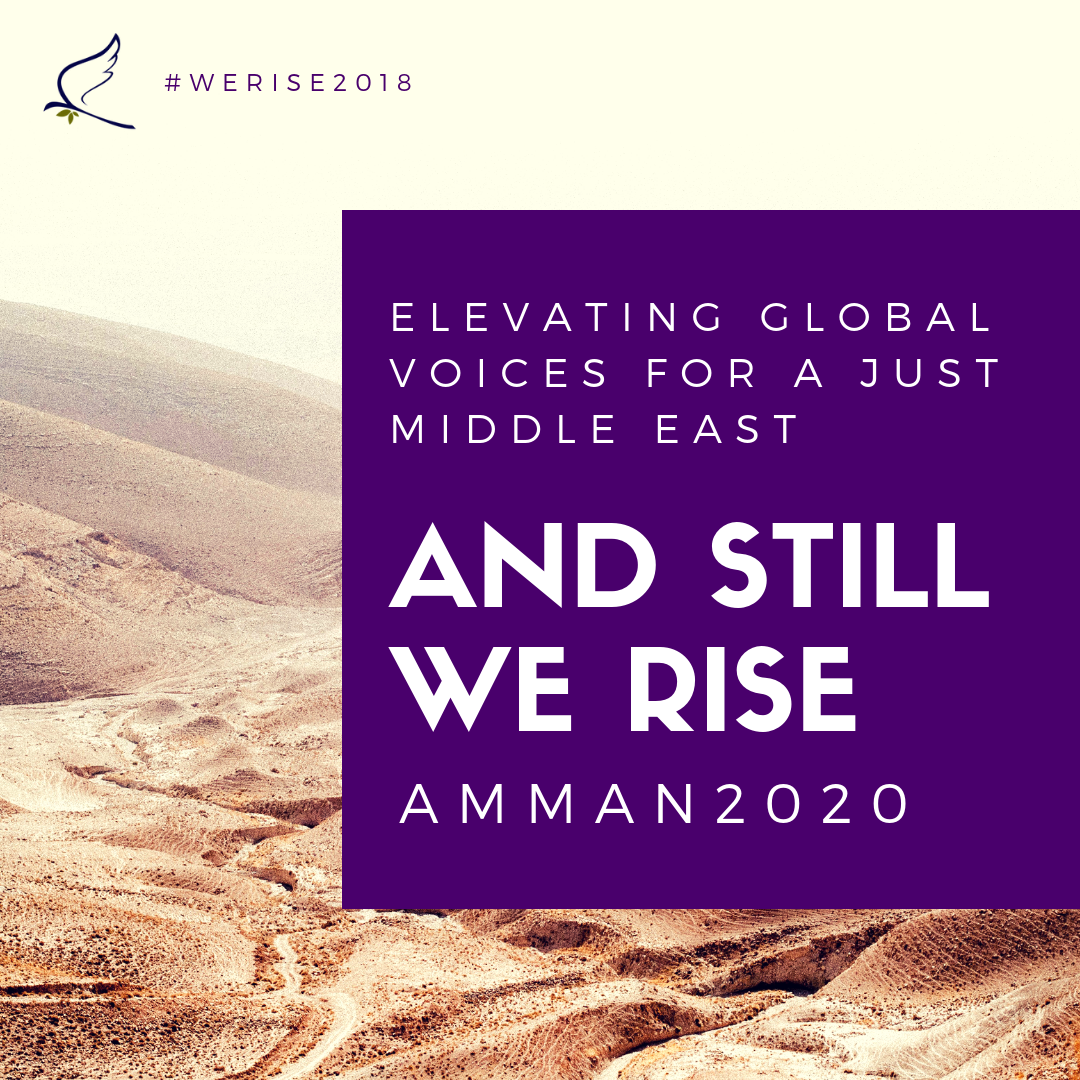 Save the date for our upcoming CMEP summit, And Still We Rise – Amman 2020: Elevating Global Voices for a Just Middle East, to be held in Amman, Jordan, Fall 2020
We anticipate Christians, Muslims, and people of all faiths from Jordan, neighboring Arab states, and the international community will come together to participate in this important summit elevating the voices of women committed to pursuing peace. We anticipate for there to be around 100-200 people gathered at this event.
This summit will be for men and women, with all women speakers! The precursor to this event was the Churches for Middle East P
eace (CMEP) 2018 annual advocacy summit that was held in June 2018 in Washington D.C., with a diverse delegation of women from the Middle East who are involved in peacebuilding. It was titled: And Still We Rise: Transforming US Policy for a Just Middle East (image gallery here).
And Still We Rise – Amman seeks to support the convening and elevation of women leaders from the Middle East-North Africa region, with a focus on potential topics like:
Muslim-Christian relations
Role of sacred texts in Abrahamic religious traditions
Extremism in the Middle East and the effects on minority communities in Iraq and the wider Arab world
Highlighting women in peacebuilding
And how to advocate and support an end to the occupation of the Palestinian people
The event will begin with a one-day pre-summit, followed by three days for the main summit.