#Activism Podcast – Middle East
Our social justice advocacy needs to move beyond the limits of likes, sharing, and click-rates. On CMEP executive director Rev. Dr. Mae Elise Cannon's podcast, #Activism, she talks about what it means to be a Christian responding to the needs of the world.
---
A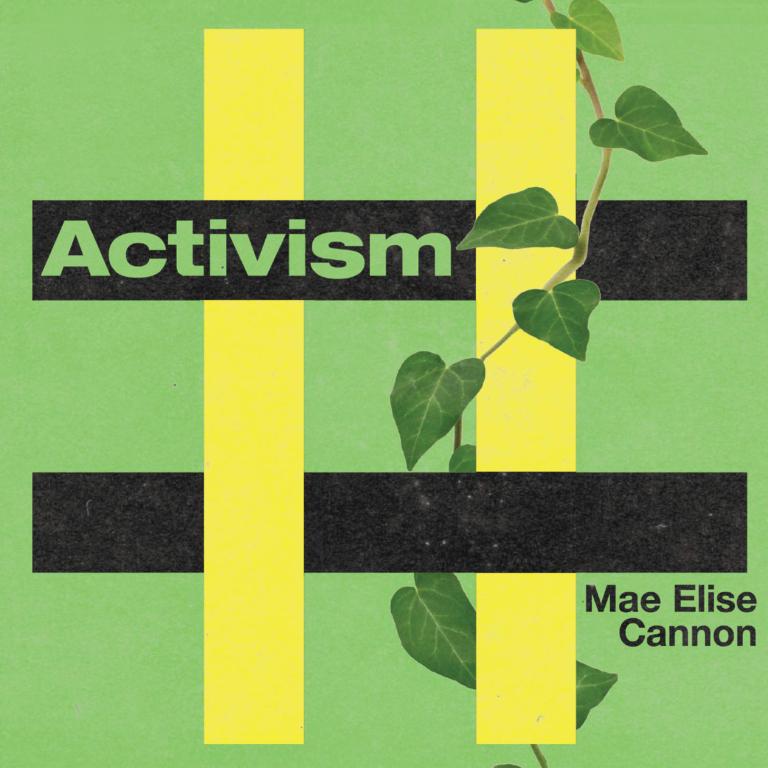 fter years of terrorism and war, many countries in the Middle East are ill-prepared for a global pandemic. Carla Khijoyan, the Programme Executive for the Middle East at the World Council of Churches, joins host Rev. Dr. Mae Elise Cannon to discuss how the Arab world is responding to the novel coronavirus, and provides insight for how Christians can help those in need on the other side of the globe.
Episode 4: #Israel, #Palestine, #JointMemorial2020
Join Mae Elise Cannon as she discusses the 70 year conflict between Palestine and Israel. That's where Combatants of Peace comes in – a group of Palestinians and Israelis, urging the region to seek peace. Mae talks with Sulaiman Khatib and Tuly Flint of Combatants of Peace about what those of us across the world can do to aid those most affected by this ongoing conflict.
Episode 3 Additional Resources: #Covid19 and #MiddleEast with Carla Khijoyan (April 9, 2020)

CMEP: Middle East Advocacy Materials During COVID-19
Coping with the Coronavirus, the World Council of Churches
Coronavirus: A ticking time-bomb for the Middle East, by Jonathan Marcus of the BBC
Coronavirus Economic Impact Could Decimate the Middle East, Haaretz
Coronavirus in the Middle East: Creativity to help knows no bounds, Deutsche Welle (DW), by Lewis Sanders IV
Coronavirus outbreak: Iraqi Kurdish authorities impose curfew over COVID-19 fears, Global News
COVID-19 Pandemic and the Middle East and Central Asia: Region Facing Dual Shock, By Jihad Azour, International Monetary Fund
The Coronavirus Through The Eyes Of 5 Iranian Photographers, NPR
Eastertide Meditations from Rev. Dr. Mae Elise Cannon and Churches for Middle East Peace (CMEP) 
How the fragile health care systems of the Middle East are bracing for COVID-19 [Video]
By Jane Ferguson, PBS
Infected: The impact of the coronavirus on the Middle East and North Africa, European Council on Foreign Relations
The International Development Agency World Vision works in Afghanistan; Iraq; Jerusalem, West Bank, and Gaza; and other parts of the Middle East.
Kurdistan Region of Iraq and the Coronavirus Response–Lessons Learned, By Biner Aziz, The Washington Institute
Lebanon: COVID-19 Worsens Medical Supply Crisis, Human Rights Watch
Lonely joggers and fretful bakers: The coronavirus is hitting the Middle East hard, LA Times
News Roundup: The MENA Region in the Time of COVID-19 by Merissa Khurma & Alexander Farley, Wilson Center
Syrian Refugees In Lebanon Fear Deportation For Seeking Coronavirus Test Or Care, By Alice Fordham, NPR
The Untold Story of How Iran Botched the Coronavirus Pandemic, By Maysam Behravesh, Foreign Policy
Update: Churches for Middle East Peace (CMEP) & COVID-19Rev. Dr. Mae Elise Cannon, Executive Director
WHO praises Kurdistan Region's anti-coronavirus efforts, By Hiwa Shilani, Kurdistan 24
WHO warns Middle East must act quickly to contain coronavirus, Al Jazeera
Why COVID-19 could be the "last straw" for Lebanon's fragile economy [Video], PBS
Why has the coronavirus hit Iran so hard? | UpFront
Episode 4 Additional Resources: #Israel #Palestine #JointMemorial2020 with Combatants for Peace (April 23, 2020)
The Palestinian Faction Fatah: A Primer, NPR
Military Detention, Defense for Children International – Palestine
Second Lebanon War, Israeli Defense Forces
Timeline: Lebanon Conflict, Al Jazeera
Operation Protective Edge, Israeli Defense Forces
Gaza: The Last Picture, Al Jazeera
Gaza conflict 2014: 'War crimes by both sides' – UN, BBC News
Films/TV/Webinars:
Disturbing the Peace – The "Combatants for Peace," a group of Palestinians and Israelis working together to promote human rights and peace for all, are the only bi-partisan, nonviolent activist group of enemy combatants working together in an ongoing armed conflict in the world today. They are an inspiring modern day example of the importance of using nonviolent solutions to our conflicts.
Faith and Activism. Freedom or Oppression. A Pilgrimage to Peace (P2P) Event. – Churches for Middle East Peace (CMEP)
Our Boys – Filmed in Israel, the HBO series, Our Boys is based on the true events which led to the outbreak of war in Gaza. The series follows the investigation of Mohammed Abu Khdeir's murder and tells the story of all those involved, Jews and Arabs alike, whose lives were forever changed by these events.
Schindler's List – Based on the true story of Oskar Schindler who managed to save about 1100 Jews from being gassed at the Auschwitz concentration camp.
The Wanted 18 – In the award-winning documentary The Wanted 18, directors Amer Shomali and Paul Cowan bring to life a remarkable story of nonviolent resistance during the First Intifada.