CMEP Journeys
Despite the challenges still presented to us all by Covid-19, Churches for Middle East Peace (CMEP) is hard at work developing ways for you to stay involved in advocating and learning about peace in the Middle East. We are excited to present CMEP Journeys: Educate. Elevate. Advocate. Participate.
Our six programmatic tracks give you the opportunity to dive deeper into learning about CMEP's work and relationships, as well as the chance to bring new people into the work of CMEP through introductory events like cooking classes, virtual tours, and more. Registration is required for all events. CMEP is also asking for a suggested donation to participate in these events.
Why is CMEP asking for donations for these events?
Due to Covid-19 all of our in-person programming has been canceled since March 2020 and this will continue to be the norm until at least Fall 2021. As a nonprofit advocacy organization, our advocacy summits and other events are one of the main streams of income we have as an organization. CMEP Journeys is our attempt to offer creative and interesting opportunities to our community. We understand that the cost can be prohibitive for some which is why we are asking for "suggested donation" amounts as we do not want to exclude anyone.
Donate for a Season Pass:
Your one-time $200 suggested donation will get you a coupon code for $25 off all CMEP Journeys events.
Most events will be $25 or less, but some (such as cooking classes or virtual tours) will be $40-$45 each.
We plan to have at least 10 events during the first half of 2021.
Or register for individual events that pique your interest (average suggested donation is between $25-45)!
Learn more about the events available to you below by clicking each image. We'll be updating our events calendar throughout the year, so be sure to check back often to see what's new!
Virtual Tours of the Holy Land
The tours will elevate the voices of Christian leaders and ministries living and serving in the Holy Land, and will allow participants to see this land through their eyes. You'll learn about ways you can support your sisters and brothers in this land during this time.
The tours will also allow Christians from particular communions to hear directly from leaders from their personal faith tradition who are serving in the Holy Land about special ministry and service programs.
Book Club
Join CMEP as we read three books together over the course of the next few months, then discuss them together.
We are excited to include a children's book in the mix, as well, which is a great opportunity to introduce young minds to a different part of the world.
Learn from Policy Experts & Advocate
A new Administration and new Congress present both opportunities and challenges as we advocate for constructive US engagement in the Middle East. Hear from policy experts about what we might expect from the Biden Administration related to Israel/Palestine. Sessions will also help participants learn the best tools to raise their voices and pens in support of justice and peace for all in Israel/Palestine
Explore the Culture of the Middle East
Join as we Explore the Culture of the Middle East. These programs are designed to be fun as well as educational. We will join together on a video call to learn about the food, art, language, and culture of the people who live in the Middle East. While we can't show you the renowned Middle Eastern hospitality in-person this year, we are excited for this chance to gather together virtually as we enjoy the things that make life beautiful.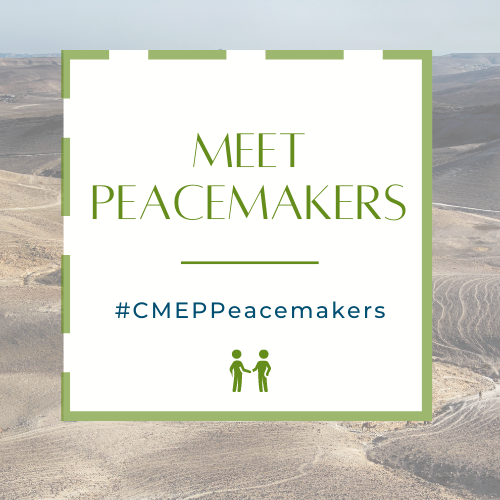 Meet Peacemakers from the Middle East
CMEP's Journey with Peacemakers elevates the voices of Israeli and Palestinian leaders dedicated to bringing peace to the Holy Land through a series of stand-alone webinars.
Join CMEP as we learn about the various ways organizations and individuals continue to work for peace and justice in Israel and Palestine.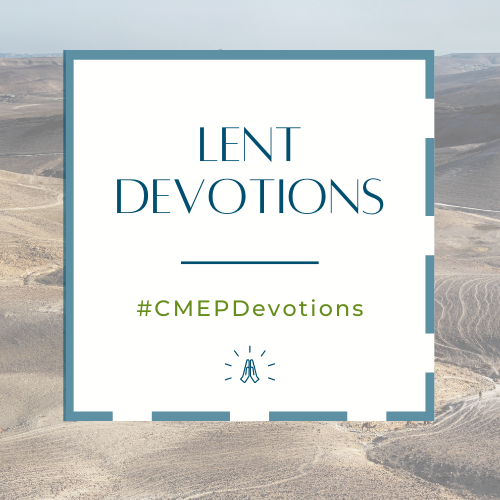 Lent Devotions: "Beacons of Hope"
Devotions written on the theme of "Beacons of Hope: Journeying in Faith for Peace and Justice in the Middle East" are CMEP's encouragement to you during the season of Lent.
We invite you to pray these prayers with us as we look forward to the day when peace and justice will reign.