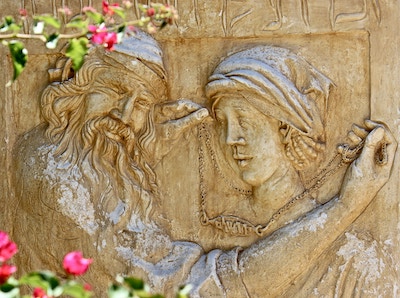 Meaningful engagement by American Christian in the Holy Land in the hopes of contributing towards a sustainable, just peace is both necessary and possible.
One chilly Minnesota Saturday in the early months of 2002, I found myself listening in on a conversation between parishioners in my small Orthodox church while we made candles. The radio was reporting news of what became known as the Nativity Church Siege in Bethlehem, and my fellow parishioners were weighing in on their thoughts about the crisis. None of us had ever been to the Holy Land, but this faraway event in a place we only knew through Gospel readings and icons still had an impact in our humble little parish and its parishioners.
More than sixteen years after that morning of melting down paraffin wax in a church basement, my life and the welfare of the Palestinian Christian community of Bethlehem so impacted by that Siege have become forever intertwined. I spent ten years living and working in the city of Bethlehem district, finding a place in the community of my Palestinian Christian wife and sharing in the struggles of the local people. Yet even with the very unique set of circumstances, I feel that my fellow American Christians do not need such a significant personal connection to become engaged in the pursuit of a sustainable, just peace in the Holy Land.