Churches for Middle East Peace (CMEP) relies on partnership to promote a just and lasting peace in the Middle East. CMEP helps churches, organizations, leaders, and individuals advocate for justice and peace for all peoples in knowledgeable, timely, holistic, and effective ways. We provide opportunities to learn about the Middle East, elevate diverse voices, and support local peacebuilding efforts in the region.
Support CMEP's

Mission

and seek a durable and just peace
Get Early-Bird Access to our educational events like Pilgrimage to Peace (P2P) Tours, Advocacy Training Sessions, Annual Advocacy Summit, and consulting on Trips to the Holy Land
Receive Discipleship Support through spiritual resources and devotionals for Advent and Lent that elevate voices from the Holy Land
Expect tailored support in your Congressional Advocacy efforts, including specific letters and political briefings in preparation for meetings on Capitol Hill with policymakers
To learn more about our Partnerships, click here.
Check out the chart below to find the right way for you and your community to join us as we educate, elevate, and advocate for peace and justice in the Middle East.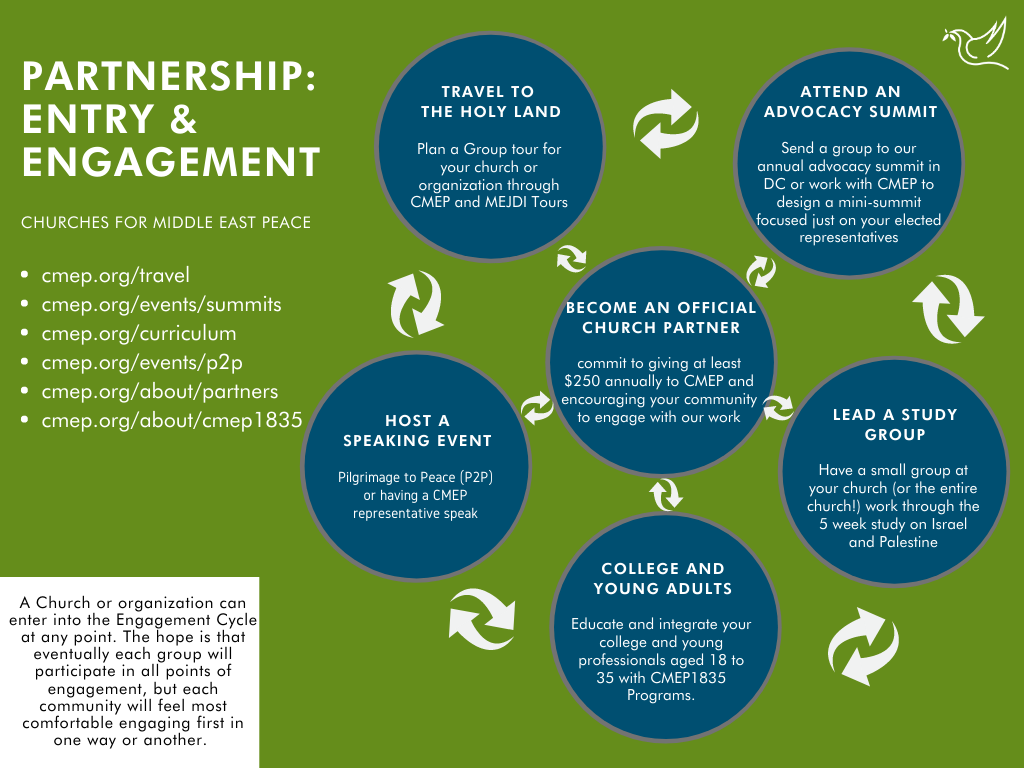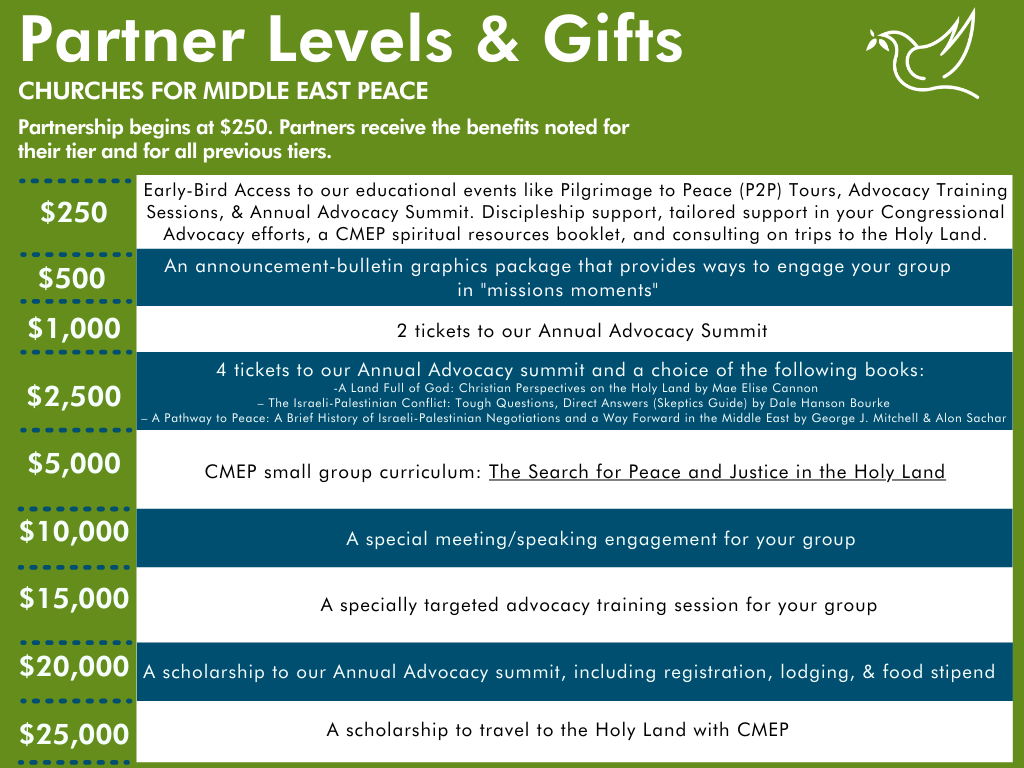 ---
***We are happy to talk with you about our materials, programs, and events, including having CMEP speakers, special advocacy events, and traveling to the Holy Land and what affordable options might be for your budget.